Xtra Mile Logo for 10 Year Anniversary
XMR Business Promo Cards
Xtra Mile 10 Vinyl Box Set
Vinyl Box
Xtra Mile - Box Set Revealed
Tour Poster/Admat
Half-page Magazine Ad
Full page magazine ad
Half-page magazine ad
Tour Admat
Tea Towel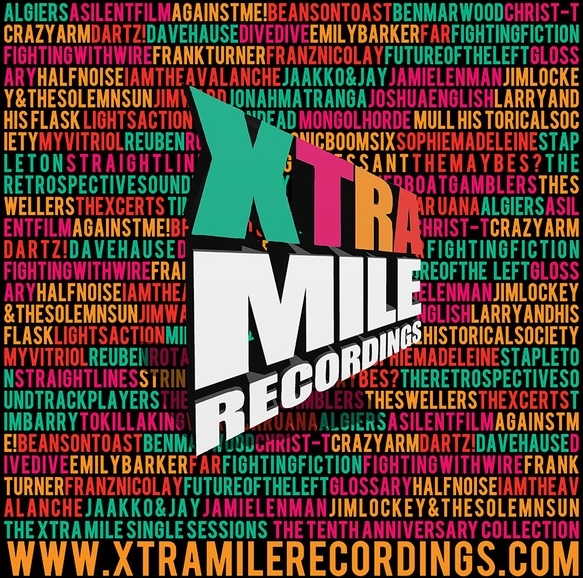 Xtra Mile Poster
Xtra Mile Logo for 10 Year Anniversary
Concept and design for the Xtra Mile 10 year anniversary. Logo was used in products, promo, and online.
XMR Business Promo Cards
Provided concept for promo bundle as well as easily distributed business card.
Xtra Mile 10 Vinyl Box Set
This series of four 7" vinyls was created to celebrate Xtra Mile Recordings' 10 Year Anniversary. In addition to designing the product, I was also involved in concept development and strategy. The four vinyl sleeves combined to build an image with secret code to unlock digital tracks.
Vinyl Box
Design for the box containing the custom vinyl.
Xtra Mile - Box Set Revealed
Video promoting the full box set.
Tour Poster/Admat
Half-page Magazine Ad
Full page magazine ad
Full page spread to promote the Against Me album and Xtra Mile artists in general.
Half-page magazine ad
Tour Admat
Tea Towel
Merchandise for Xtra Mile, featuring each artist signed to the label incorporated into the Xtra Mile logo.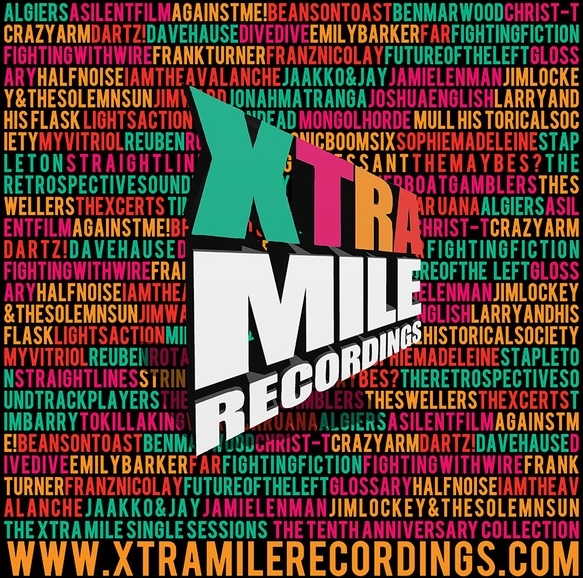 Xtra Mile Poster
1
2
3
4
5
6
7
8
9
10
11
12